This article will guide you through the process of finding the perfect rental property in Columbia, South Carolina, and provide valuable information about the housing market in this beautiful city.
Housing Columbia SC: An Overview of the Market

The Columbia housing market in South Carolina is moderately competitive, with homes typically receiving around two offers and selling within 33 days on average. The median sale price for a home in Columbia was $237,000 last month, reflecting a 1.6% decrease compared to last year. On the other hand, the median sale price per square foot has increased by 9.3% to $135 since last year.
Columbia's housing market trends reveal a somewhat competitive landscape, with homes selling for about 2% below the listing price. In comparison, the national average sale price is 39% higher than that of Columbia. The city's housing market has experienced fluctuations in recent years, but it remains an attractive option for buyers seeking affordability..
In terms of educational institutions, the Columbia area has several well-rated schools, such as Brockman Elementary School, Rosewood Elementary School, and Meadow Glen Elementary, providing families with quality education options.
In summary, the Columbia housing market offers affordable options in a moderately competitive environment, attracting homebuyers from various cities. With well-regarded schools, climate risks to consider, and limited public transportation options, prospective buyers should weigh these factors when considering a move to Columbia, South Carolina.
Houses for Sale in Columbia SC
When it comes to housing in Columbia SC, purchasing a home may be a suitable option for those looking to settle down and invest in real estate. Columbia offers a diverse range of single-family homes, townhouses, and condos for sale, catering to various budgets and lifestyles. To find the perfect property, it's essential to research local neighborhoods, assess your financial situation, and work with an experienced real estate agent familiar with the area.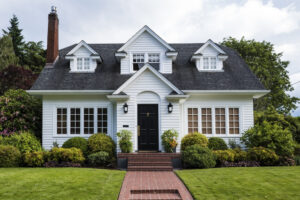 Columbia Houses for Rent
Columbia houses for rent are an ideal choice for those who prefer the flexibility and convenience that renting offers. Rental houses in Columbia range from cozy single-family homes to spacious multi-bedroom residences, suitable for families, professionals, and students alike. To find the perfect rental house, be sure to consider factors such as location, size, amenities, and pet policies. Additionally, working with a local property management company like Ray Covington Property Management can help ensure a smooth and successful rental experience.
Townhouses and Duplexes in Columbia SC
For those seeking a blend of affordability and convenience, townhouses and duplexes offer an attractive alternative to traditional single-family homes and apartments. These properties often provide more living space, private outdoor areas, and a sense of community, making them an excellent option for families and individuals alike. To find townhouses and duplexes for rent or sale in Columbia SC, utilize online resources, real estate agents, and property management companies to explore the various options available.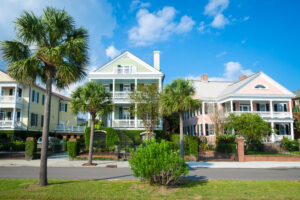 Luxury Homes and Estates in Columbia SC
If you're in the market for a more upscale living experience, Columbia SC boasts a selection of luxury homes and estates. These properties often feature high-end finishes, expansive floor plans, and desirable amenities such as swimming pools, home theaters, and outdoor living spaces. To locate the perfect luxury property, work with a real estate agent who specializes in high-end homes and is familiar with Columbia's most prestigious neighborhoods.
Historic Homes in Columbia SC
For those with a passion for history and architecture, Columbia SC is home to a variety of historic homes that showcase the city's rich past. These properties often feature unique architectural details, period-specific designs, and charming character. However, it's important to be aware of the potential maintenance and renovation costs associated with owning a historic home. To explore historic homes for sale or rent in Columbia, consult with a real estate agent experienced in handling these types of properties.
Whether you're searching for a rental house, a luxury estate, or a historic property, Columbia SC offers a diverse range of housing options to suit every need and preference. By considering your unique requirements and leveraging the expertise of local professionals, you can find the perfect place to call home in Columbia.
Apartments.com Columbia SC: A Valuable Resource
One of the best ways to begin your search for housing in Columbia is by using Apartments.com. This website offers an extensive database of available rental properties, allowing you to filter your search based on criteria such as location, price, size, and amenities. You can also consult us to find your perfect apartment with least effort.
Apartment Finder Columbia SC: Another Great Tool
Another excellent resource for locating rental properties in Columbia is Apartment finder. This user-friendly platform provides detailed information on available apartments, including photos, floor plans, and community features, making it easy to find the perfect place to call home.
Limitations of Searching for Apartments on Apartment Finder and Apartments.com
While Apartment Finder and Apartments.com are valuable tools for locating rental properties, it's essential to be aware of its limitations. Here are five potential drawbacks to consider:
Accuracy of Information: Although Apartment Finder and Apartments.com strive to provide up-to-date information, they may not always reflect the latest changes in availability, pricing, or promotions. Always confirm details with the property manager or landlord directly.
Limited Listings: Not all available apartments in a particular area may be listed on Apartment Finder and Apartments.com. Some landlords or property managers may choose not to advertise on the platform, so it's essential to supplement your search with other resources.
Visual Representations: Photos and floor plans provided on Apartment Finder and Apartments.com may not always accurately represent the current state of a rental property. This could be due to renovations, wear and tear, or changes in furnishings. It's crucial to visit the property in person before making any decisions.
Subjective Reviews: Apartment Finder and Apartments.com may feature user reviews, which can be helpful in assessing the pros and cons of a property. However, keep in mind that these reviews are subjective and may not accurately reflect the experiences of all residents.
Neighborhood Information: While Apartment Finder and Apartments.com may provide some details about the surrounding neighborhood, they may not offer comprehensive information on factors like safety, walkability, or local amenities. Conducting your own research on the area is essential to ensure they meet your needs and preferences.
How Ray Covington Property Management Can Help Overcome Apartment Search Limitations
When searching for the perfect apartment, it's essential to have access to accurate, up-to-date information and personalized assistance. Ray Covington Property Management can help you overcome the limitations of online apartment search tools by providing the following benefits:
Accurate and Updated Information: As a local property management company, Ray Covington Property Management maintains direct relationships with landlords and property owners, ensuring that they have the latest information on availability, pricing, and promotions. This helps you avoid any discrepancies or outdated information found on online platforms.
Comprehensive Listings: Ray Covington Property Management has access to a wide range of rental properties, including those not listed on popular apartment search websites. This allows you to explore a more extensive selection of apartments in your desired area.
Personalized Tours and Property Visits: Ray Covington Property Management can arrange personalized property tours for you, ensuring that you get an accurate representation of the rental unit's current condition. This helps you make a more informed decision when choosing your new home.
Expert Knowledge of Local Neighborhoods: With extensive experience in the Columbia rental market, Ray Covington Property Management can provide valuable insights into local neighborhoods, including information on safety, walkability, and amenities. This can help you find an apartment in a community that best suits your needs and preferences.
Professional Assistance and Support: Working with Ray Covington Property Management gives you access to a team of experienced professionals who can assist you with the rental application process and address any questions or concerns you may have. This personalized support can help ensure a smoother, more successful apartment search experience.
By partnering with Ray Covington Property Management during your apartment search, you can overcome the limitations of online search tools and find the perfect rental property to call home in Columbia, SC.
Columbia South Carolina Apartments: Types and Availability
When searching for Columbia apartments, you'll find a variety of options, such as studio apartments, one-bedroom units, and larger spaces that can accommodate families. With numerous new developments and a thriving real estate market, there's something to suit every budget and lifestyle.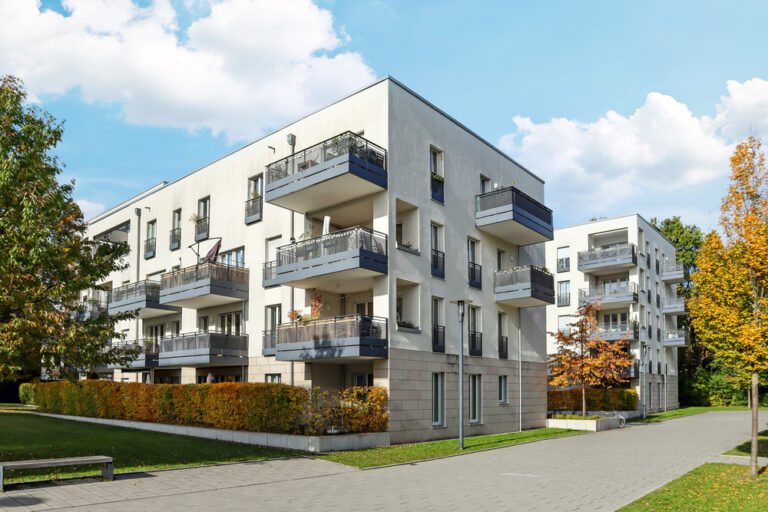 Apartments Near Columbia SC: Surrounding Areas to Consider
If you're looking for apartments near Columbia SC, consider exploring neighboring communities like Lexington, West Columbia, and Irmo. These areas offer a variety of housing options, often with more affordable rent prices and easy access to Columbia's amenities.
Apts for Rent Columbia SC: Finding the Best Deals
When searching for apts for rent in Columbia SC, it's essential to keep an eye out for special offers and promotions. Many apartment communities offer move-in specials or reduced rent for a limited time, allowing you to secure a great deal on your new home.
Columbia Apartments: Conveniently Located Properties
Finding Columbia apartments near you is a breeze thanks to the many online resources and tools available. By specifying your desired location, you can quickly identify nearby rental properties that meet your criteria, making your search both efficient and enjoyable.
Apartments for Rent in Columbia SC: Things to Consider
When browsing apartments for rent in Columbia SC, there are several factors to consider, including proximity to work or school, access to public transportation, and neighborhood safety. It's also essential to review lease terms, pet policies, and any additional fees or requirements that may apply.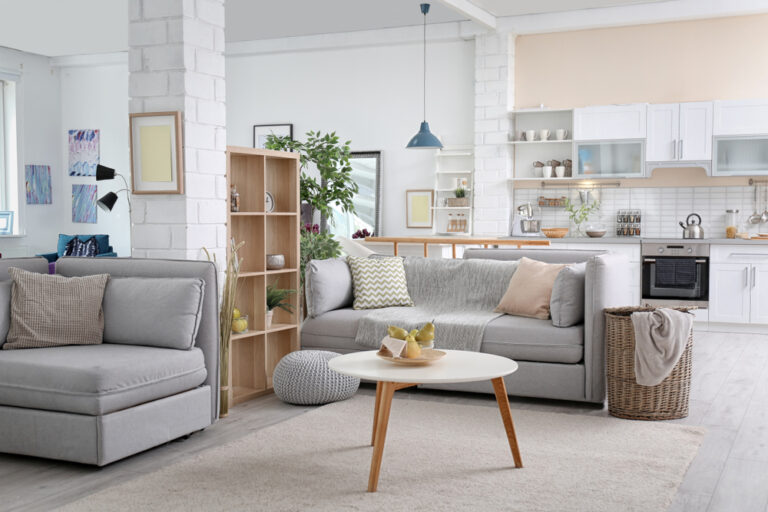 Columbia Apartments for Rent: Amenities and Features
When looking for Columbia apartments for rent, be sure to consider the amenities and features that are important to you. Some properties may offer conveniences like on-site fitness centers, swimming pools, and in-unit laundry facilities, while others may prioritize energy efficiency and environmentally friendly features.
Start Your Home or Apartment Search Today in Columbia SC
If you're looking to start your search for a home or apartment in Columbia, SC, there are several options available. You can begin by exploring the Columbia housing market trends to gain insights into the city's real estate landscape. You can search for properties on real estate websites or connect with local agents who can provide you with more personalized guidance. Contact us today to get started on your search for the perfect home or apartment in Columbia, SC.